It is time for bike lanes on South Broad Street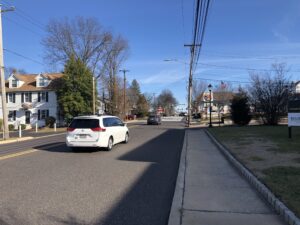 Since it was announced last fall that South Broad Street was going to be resurfaced in 2023 from the south border of Upper Gwynedd Town ship through Lansdale Borough, Bike North Penn has been attending government meetings and taking with officials to press for bike lanes to be added. Though we have had some good responses from these meetings, the bike lanes are still in question.
It is time to rally so local politicians will understand the importance of bike lanes to their voters.
Between June 2 and July 19, Bike North Penn is asking for your support in the following initiatives:
Sign the Petition

If you are a Lansdale Borough resident (age is not important), we would ask you to sign the petition supporting bike lanes on South Broad Street. You can do this online by using this link, or if you see us at Lansdale First Friday or come out for one of our group rides, you can sign a paper petition.

Join the Ride

On Wednesday, July 19, we will be presenting the petitions during the 7 PM Lansdale borough Council Meeting. Just prior to this, at 6 PM, we want everyone (from anywhere in the North Penn area) to turn out at the Grocery Outlet parking lot. From there we will perform a Critical Mass / Critical Manners group ride up South Broad Street to Lansdale Borough Hall were we will rally outside until the start of the borough council meeting. Click here for more information on the Critical Mass Ride.
Bike North Penn has been asking members to come out to multiple borough meetings since December of 2022. It is our hope the petition and the critical mass ride will show clearly to borough council members how important bike lanes are to residents and they will commit to adding them to South Broad Street, from the borough southern border up to the intersection at Hancock St.